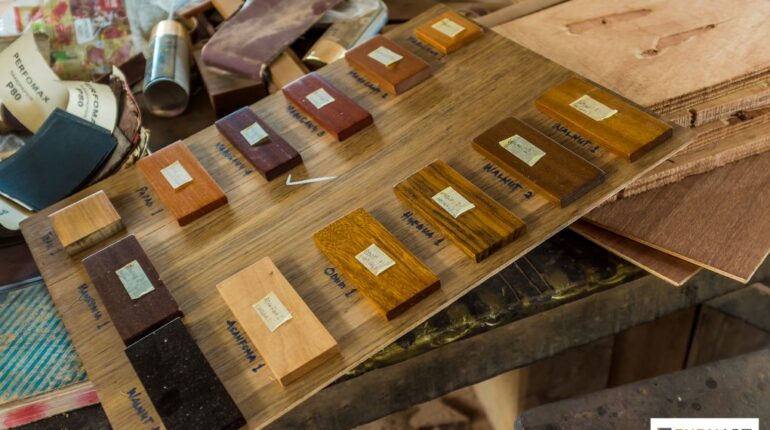 Different types of wood for furniture manufacturing
The material used to make furniture is key for ensuring it fits in your decor, but more importantly, is long lasting. Metal or wood furniture will often be more durable than plastic, for example. Wood furniture is the most traditional material used for furniture, however, with modern designs, wood furniture has become popular again due to its durability and long-lasting quality.
There are dozens of different types of wood used in furniture, each with their own advantages, disadvantages, aesthetic, and price. Today, we're going to discuss some of the most popular types of wood for furniture building and manufacturing.
Best Wood for Furniture Manufacturing
White Ash
White ash is one of the most popular types of wood used for furniture because of its bending ability. It's very flexible wood, making it very durable and long lasting in situations where it's used heavily, like dining room chairs or wood arm chairs. It's a good type of wood for furniture that needs to maintain its strength, hardness, and elasticity with heavy use, which is why it's often used for flooring and cabinetry as well.
Its light colour also makes it popular among decorators looking for a light, airy, and open aesthetic. It's great for furniture for cottages, living rooms, bedrooms, and any space that you want to appear larger.
Beech
Beech wood is relatively malleable, meaning it's easy to work with, bend, and shape. It's similar to ash in that it's often used for curved furniture because of it's flexibility and strength. It's shock-absorbing, making it great for furniture that has heavy daily use or needs to handle a lot of pressure over time. It's often used in flooring and other furniture that needs to stand the test of time.
Beech wood is non-porous, meaning it has a strong surface and can hold up well with heavy use, both indoors and as outdoor furniture. It resists gouging and chipping better than many other types of wood.
Walnut
We use it in a variety of our dining chairs, bar stools, occasional chairs, and more. Walnut is known for its strength, stability, and durability. Because it is so strong, it is often used in furniture that is carved, like headboards or dining room tables. Walnut ranges in colour from chocolate brown with dark or purplish streaks to yellow, depending on the area of the tree it is from.
Walnut furniture is known to be long lasting and durable. If taken care of well, walnut furniture will last a lifetime. While it can be a little bit more expensive, walnut is one of the most popular woods for fine furniture because of its strength in any application.
Mahogany
When you think of wood furniture, immediately a vision of a huge mahogany meeting table likely comes to mind. It's the most versatile and durable hardwood available, making it perfect for almost any type of furniture or decor. It's a deep, red-brown colour and highly resistant to rot, chips, scratches, and dents.
Some mahogany furniture can be styled for a modern room, however, it exudes tradition and any furniture piece using mahogany will often be very luxurious, classy, and traditional. It's the classic wood used for fine furniture, and you will definitely be making a statement when you use mahogany for your furniture.
Wenge
Pronounced 'WHEN-ghay', wenge is an interesting type of wood to use for furniture. It has a dark, cappuccino colour and can often appear black when finished. It's used in a lot of modern decor because of this dark finish. It's very coarse and durable, but due to its uneven surface, can be difficult to work with.
Because of its dark colour, it's often used as a substitute for ebony. It's the perfect type of wood for furniture in a modern business or house, and can also be used for floors or panelling. It's perfect for wood arm chairs, wood stools, wood dining chairs – its dark colour makes it the ideal finish for a variety of modern rooms.